This was our first cruise, but I've been a Disneyland fan pretty much my whole life (and so is the rest of my family). We were excepting the Disney quality and service and we definitely got that, plus more! The live shows every night were fantastic, the activities were lots of fun, the food was amazing, and the crew were awesome, especially our servers.
(note: I have so many pictures, too many to share here. If your interested in seeing/hearing more about our vacation, I posted a whole trip report on a Disney forum, which includes a post for each day of the trip, if your interested.)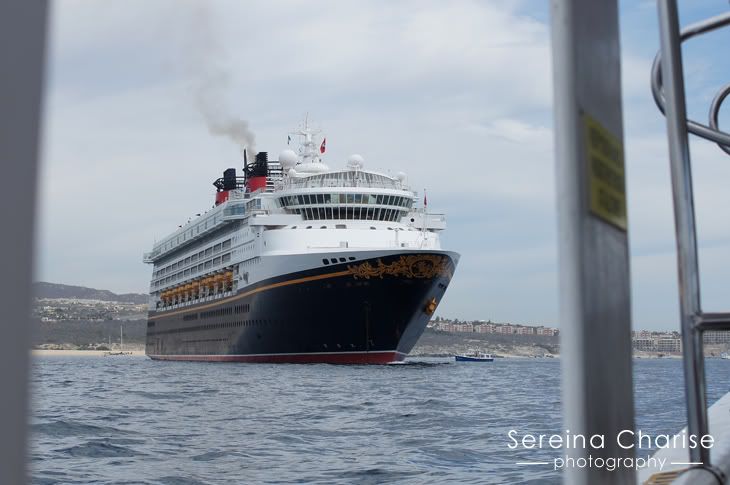 (The Wonder looks tiny from this angle...)
On February 26th we boarded the Disney Wonder, the second oldest ship in Disney Cruise Line's (DCL) fleet and sister ship to the Disney Magic. The first two days were at sea, then 1 day at Puerto Vallarta, 2 days at Cabo San Lucas, and one more day at sea before we arrived back at LA.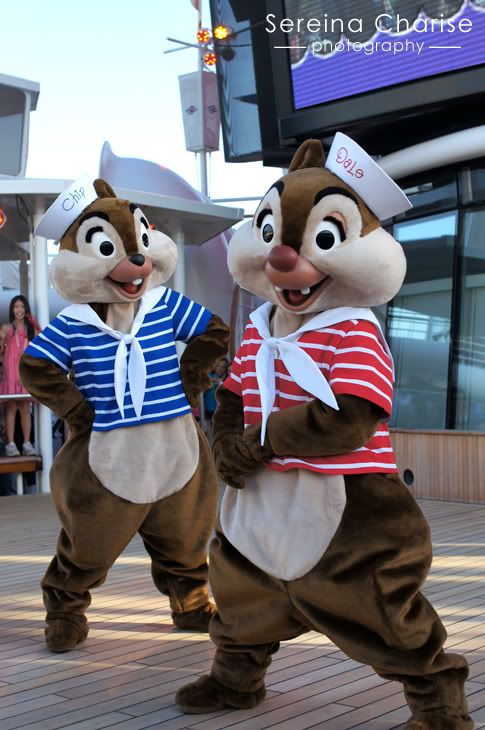 Our first day at sea my siblings and I went up for breakfast at The Beach Blanket Buffet together. Having a doughnut with breakfast made me happy! We don't get them a home very often, so I enjoy them when we get to have them!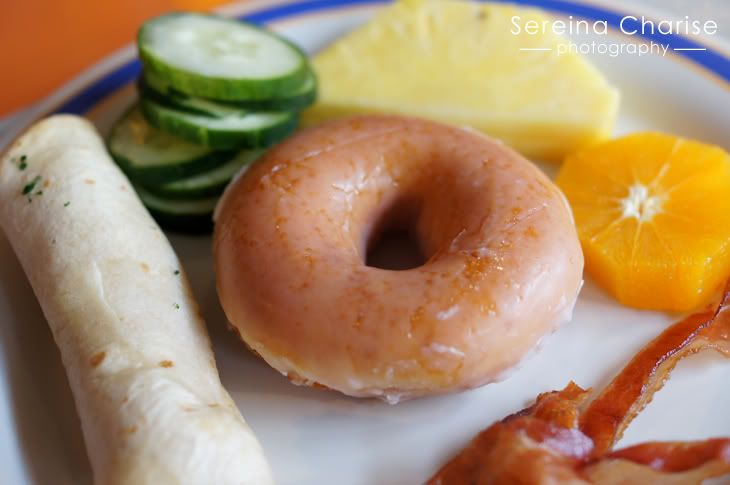 One of my favorite activities that I did was Animation, where crew member Ponz taught us all how to draw different characters. I missed the first day with Mickey Mouse since we were watching The Muppets, but I was able to go to the rest of them. Here we have Ponz showing us how to draw Goofy.

And here is my finished drawing. I'm quite happy with how it turned out!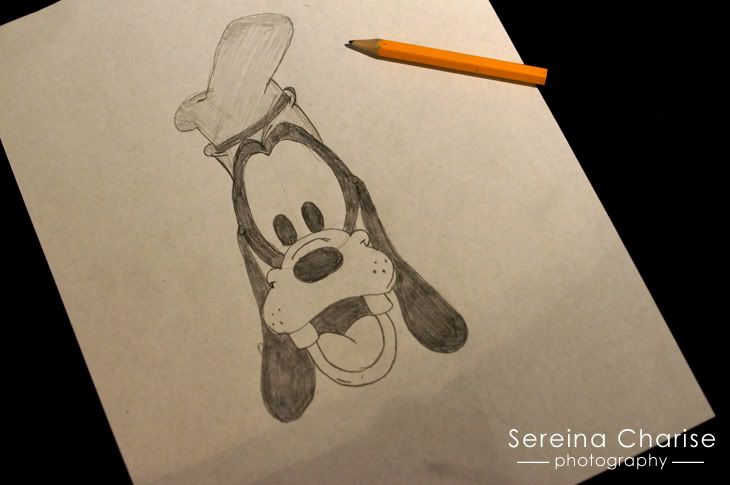 The day before we arrived at Puerto Vallarta, our first stop, there was a fun Mexican show up on deck at the Goofy Pool, called Minnie's Fiesta Grande. I loved seeing all the classic characters in their Mexican outfits!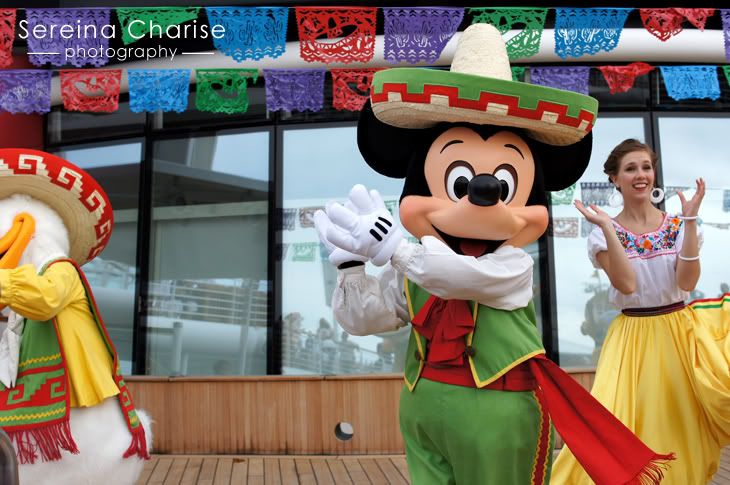 Both Tiana and Daniel decided to buy sombreros in Puerto Vallarta!
In Puerto Vallarta, we went for lunch at Margarita Grill, by the suggestion of our van driver. They make the guacamole and salsa fresh at your table! Here Grandma and Grandpa are enjoying their drinks.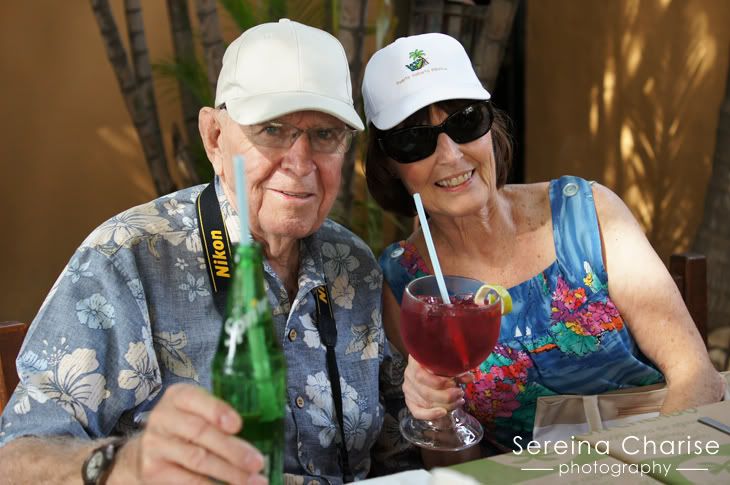 We also got to see LOTS of characters! And every day they had different outfits on as well. I'm a big character fan, so I was always getting my pictures with them! It seems to be the older I get, the more excited I am to meet them!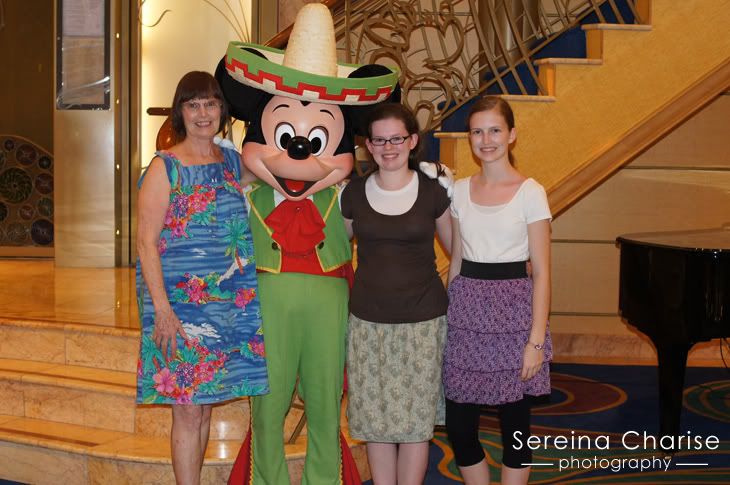 Mexican Mickey and Mexican Daniel!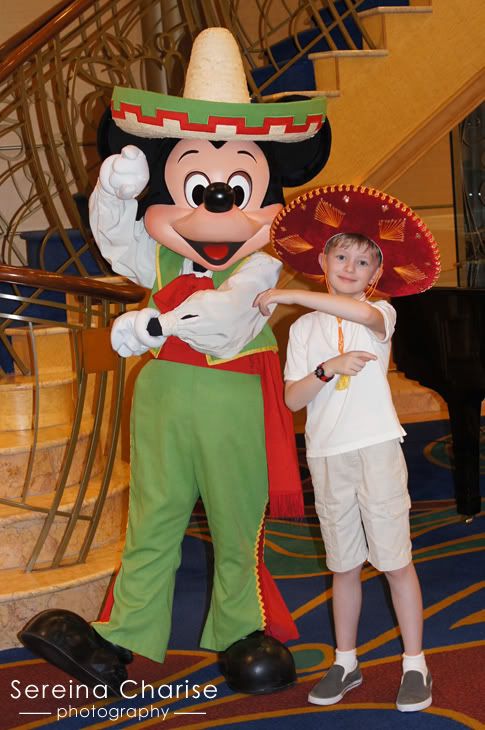 There are three dinning rooms, and on the Wonder they are Triton's, Parrot Cay (pronounced "key), and Animator's Palate. We were really looking forward to Animator's Palate, because throughout dinner the room changes from black and white to color!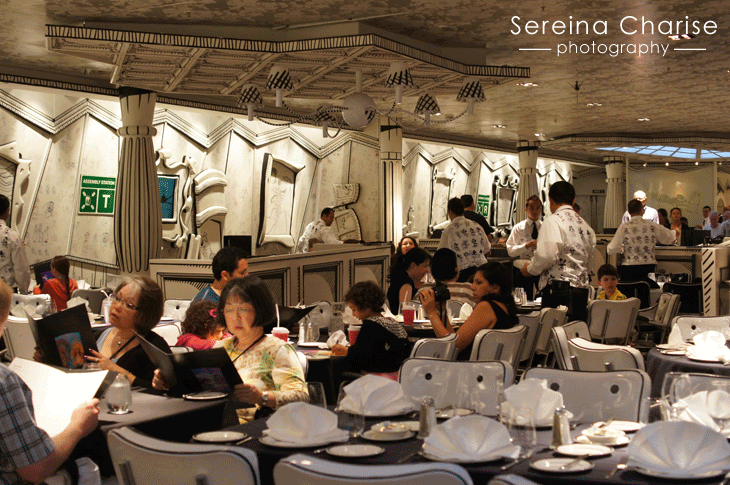 Here's a time lapse video my dad and I made of our table at AP:
I have more pictures to share, so I'll be working on getting part II up soon!