(Notes: If you missed Part I, you can find it
here
. Also,
I have
so
many pictures, too many to share here. If your interested in seeing/hearing more about our vacation, I posted a whole
trip report
on a Disney forum, which includes a post for each day of the trip, if your interested.)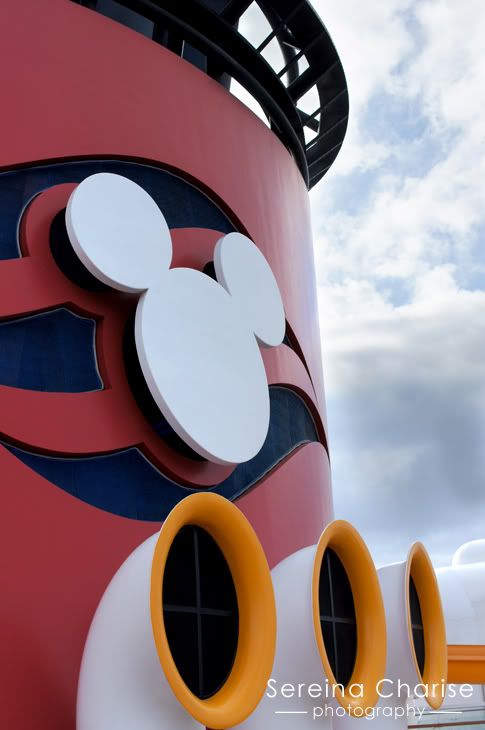 The view of Cabo San Lucas from decks 9 and 10 were beautiful! The days at sea were a bit windy, but all three days in port were warm.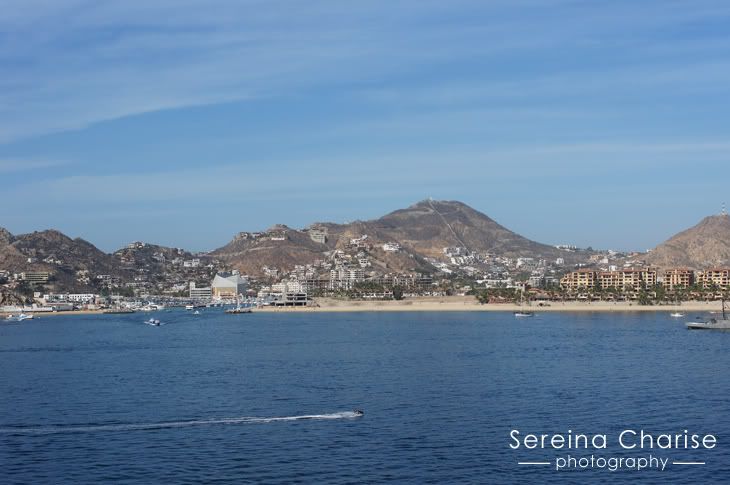 You can see Lover Beach over on the right.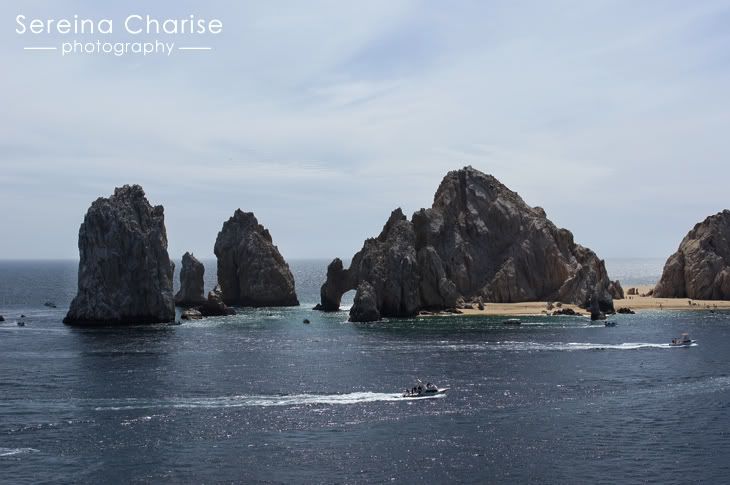 Thrusday was Pirate Night! Sadly Alina ended up getting sick that day and spent the day in the stateroom, which was disappointing since she was really looking forward to Pirate Night. The rest of us got our pictures with Captain Hook and Smee, Mickey and Minnie, Chip 'n Dale, and Peter Pan in the pirate outfits.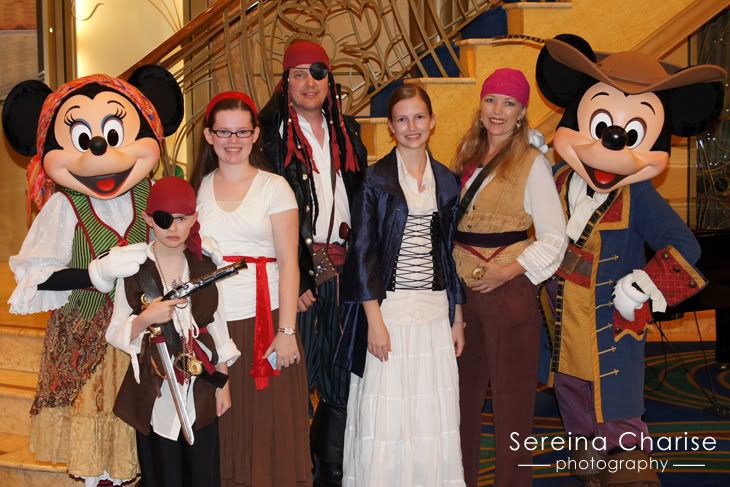 Our dinner was in Parrot Cay, where we had a pirate themed menu. We all got Pirates in the Caribbean bandanas and they had all the kids dance around the dining room and do the limbo. Afterwards was the Pirate Party up on deck, finished off with fireworks. Disney is the only cruise line to have fireworks at sea. There was a HUGE buffet, where they had everything from desserts, crepes, ice cream, and turkey legs, but we were all full from dinner.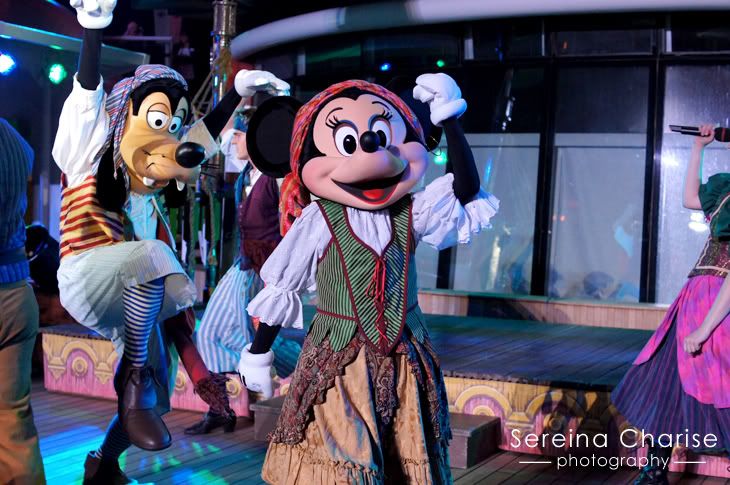 We ate a Triton's for lunch and dinner almost all of the days. In the bottom of the windows was a hidden Mickey.

The last Animation was Daisy Duck. Mine turned out a little cross eyed...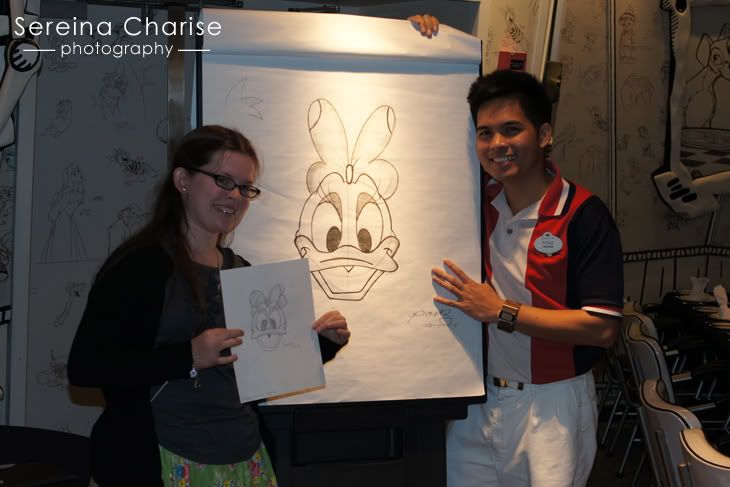 Two of our amazing servers, Ozer and Marvin. They were awesome! After dessert they would have a magic trick or a puzzle for us to solve using crayons.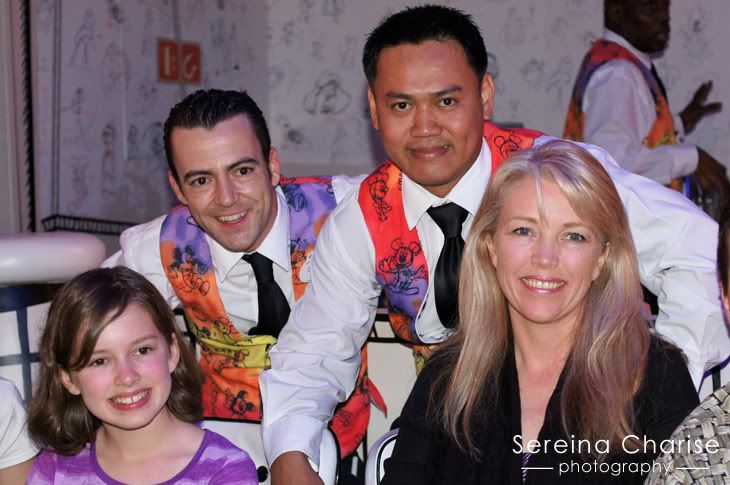 On the last day I was making my way across the ship on Deck 4 when I came across Cinderella, then Snow White!