For Thanksgiving, we bought a big bag of cranberries from Costco for cranberry sauce. We had tons left over, so I searched the internet for baked goods with cranberries in them, and came up with these cookies. They're pretty much oatmeal cookies with cranberries and I also added white chocolate chips.
The recipe called for dried cranberries, but just used the fresh ones. They taste really good, but the cranberries were a little sour. Next time I'll add some sugar, or something.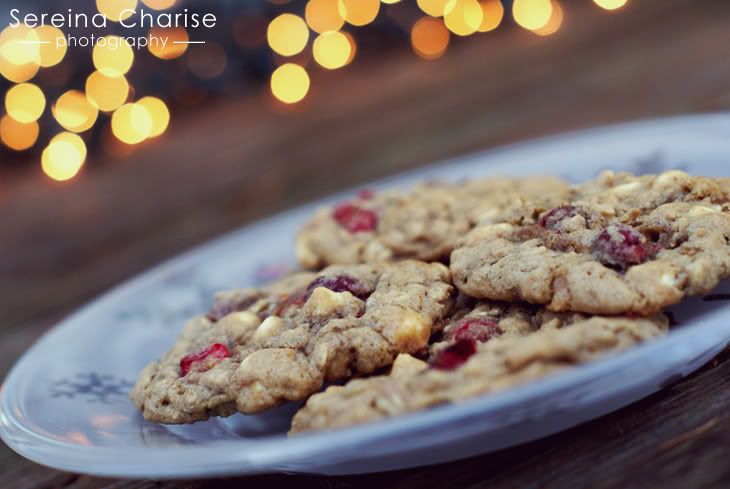 I shot these photos out in the cold on our back deck. I plugged in the lights inside and brought them out on the deck, a few feet from the cookies, to get some nice bokeh.