For the last few years we've been going to Snowflake Lane, a Christmas performace outside the mall every Christmas season with another family or two. We went this past Saturday night and the sidewalks were packed for the show! We went to our favorite burger place, Five Guys, first before heading to the mall.
We had some time to spend in the mall before the show, and I took many pictures of Christmas decorations.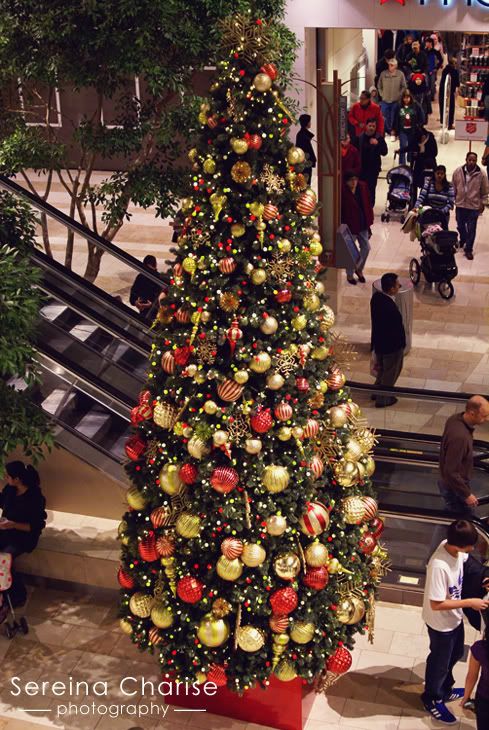 We went to Starbucks and got a warm drinks. I usually get a cold drink, since I'm not a coffee fan, but this time I got a peppermint hot cocoa.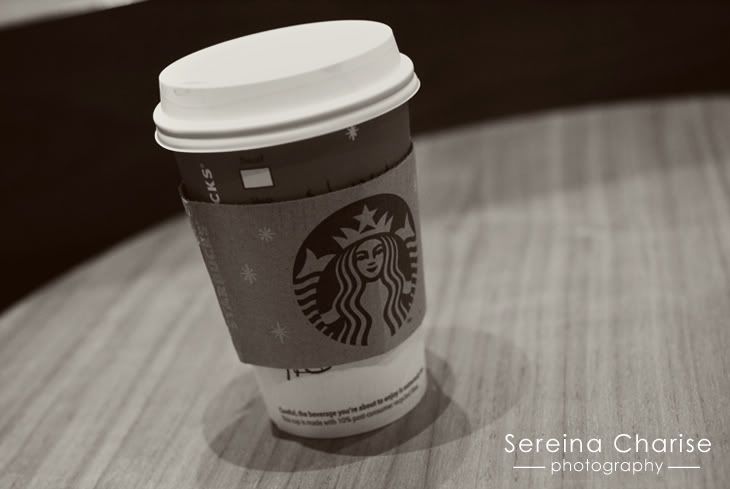 They have a penguin and a polar bear that wandered around and took pictures with people.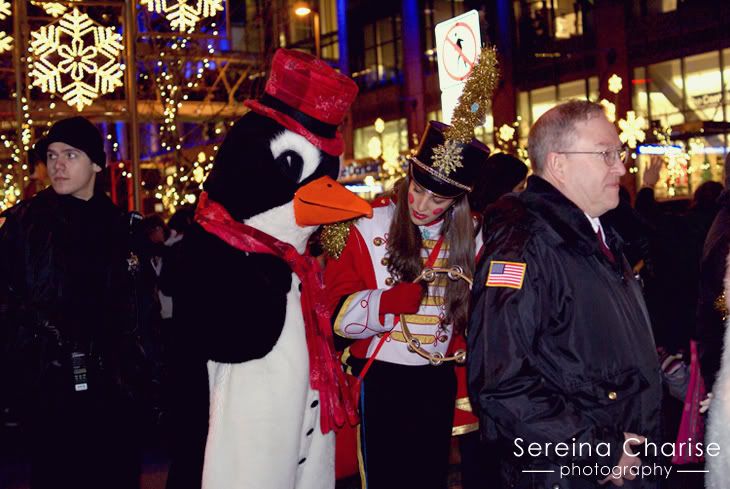 The snowflake lights lining the streets.
These drummers were new this year. They had water on top of the drums that bounced up when the beat it. They also make it snow.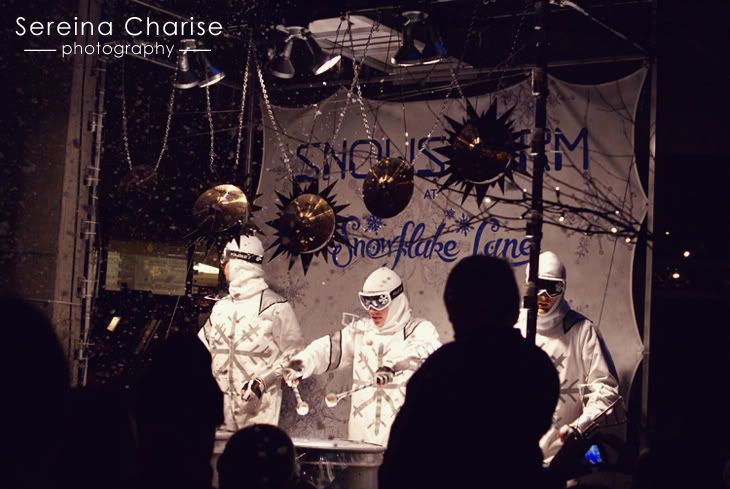 The sidewalks and the area were we were at was packed like crazy. I was able to make my way up to the front to get some pictures, though.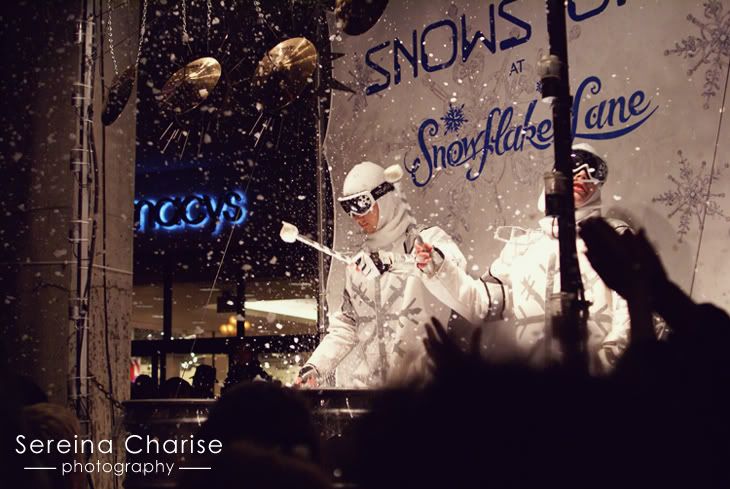 Here's a video clip that my mom took of the drummers.
Gotta love Christmas tree bokeh!
While we were in the Disney store, I spotted this Animal plush, which I promptly showed my brother Daniel. Animal is his favorite Muppet and he can to a perfect Animal voice.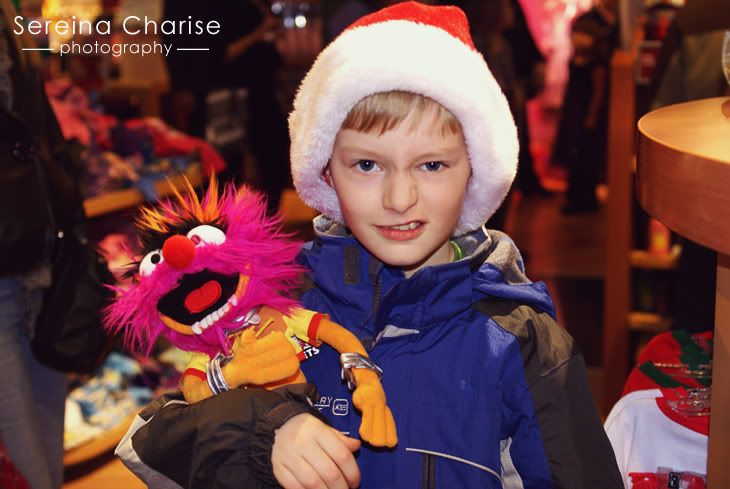 Cristina and I waited outside the Lego store while our siblings went in and looked around, since it was pretty crowded. I had her pose for me in front of that awesome bokeh.