Gino may be the neighbors cat, but he almost seems like one of ours. He's only a little over a year old, but it feels like he's lived here much longer than that. Our two cats, Koko and Doji, hang out with Gino all the time. You'll see the three of them in the yard, sometimes just sitting around, other times playing and chasing each other. Doji is the one who usually just watches and keeps an eye on them, while Gino and Koko will goof off. They're such fun cats and it's quite entertaining to watch them play from the living room window.
Gino, at the end of July.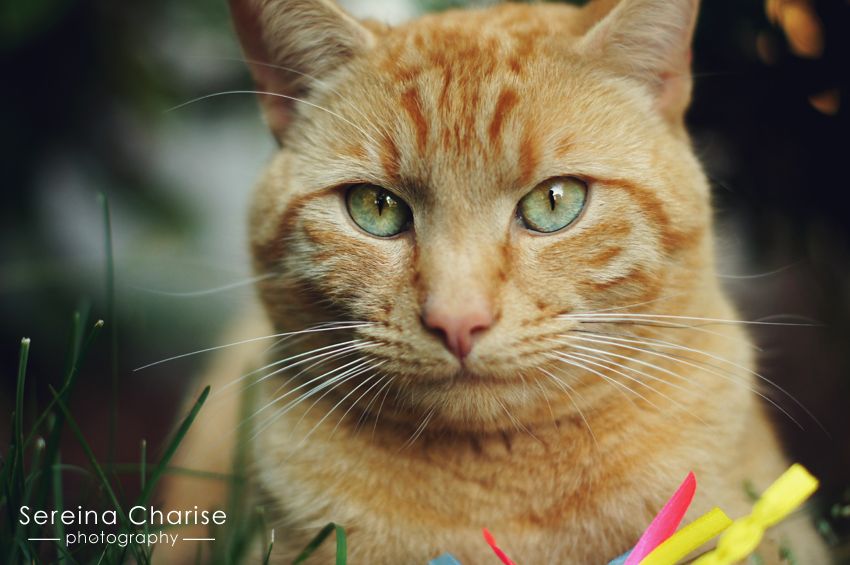 Adorable Gino as a kitten, back in August of 2011, right after the neigbors got him.