There's nothing more winter-y than a snowman. They happen to be my mom's favorite, so this time of year we have lots of snowman decorations around.
I really don't know why this guy is wearing a sweater and hat. He's going to melt really fast... ;-)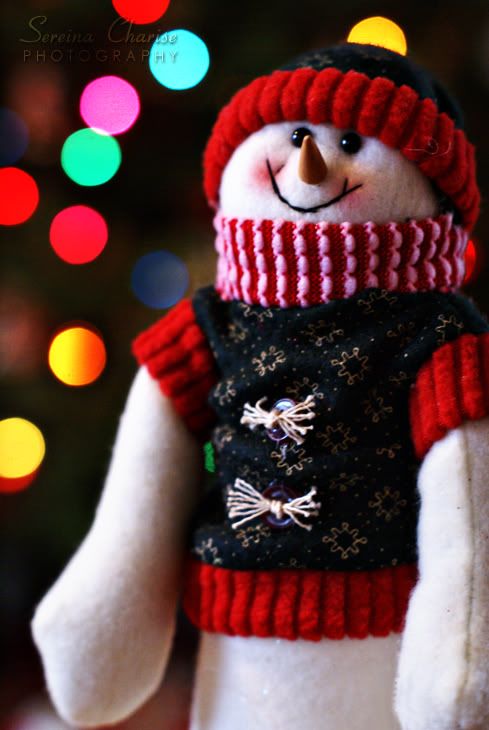 A cute little snowman family!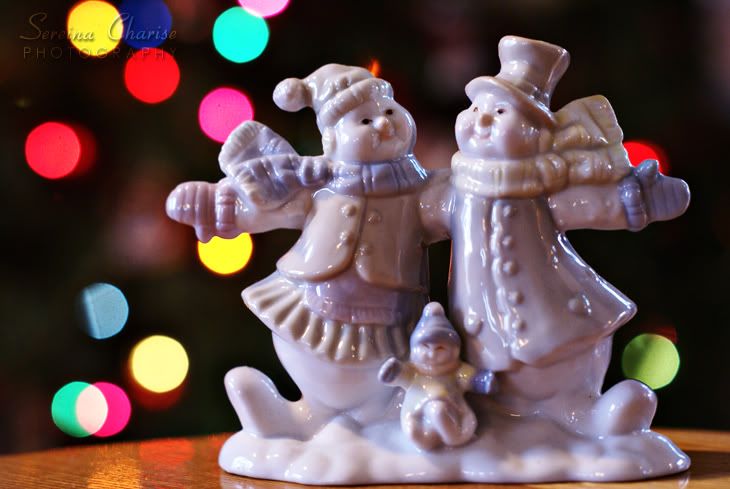 I'm linking up to Kellie's Yuletide Farmgirl Festival at A Maiden's Musings. I'm sure she'd love it if you did too!