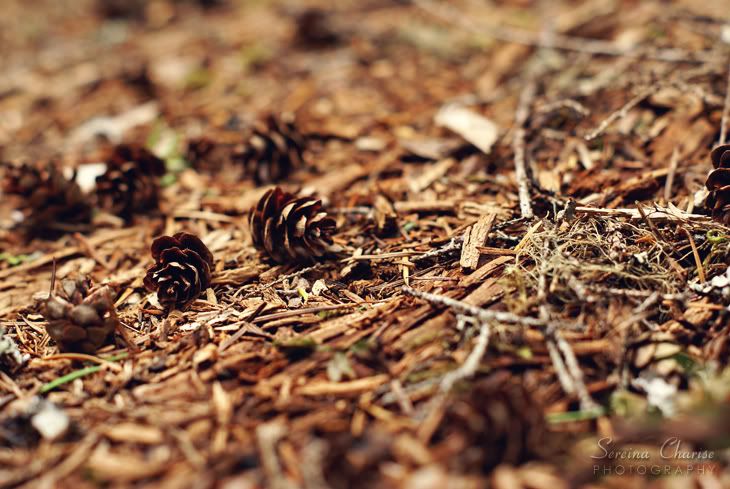 Monday afternoon, we arrived home after spending three days camping at Mt. Rainier. We stayed at a group site in the Cougar Rock campground with two other families. We had stayed at the same site back in 2008 with several different families and we have also visited while staying in one of the other campgrounds in 2006.

We arrived there early on Friday, the first day. I didn't take us too long to set up camp, so we had the rest of the day to enjoy. Everyone had fun playing a game of capture the flag, even though no one found any flags.

Daniel and Rose got caught and were stuck in jail for a long time... Oh, and that rock reminds me of the one in A Bug's Life for some reason.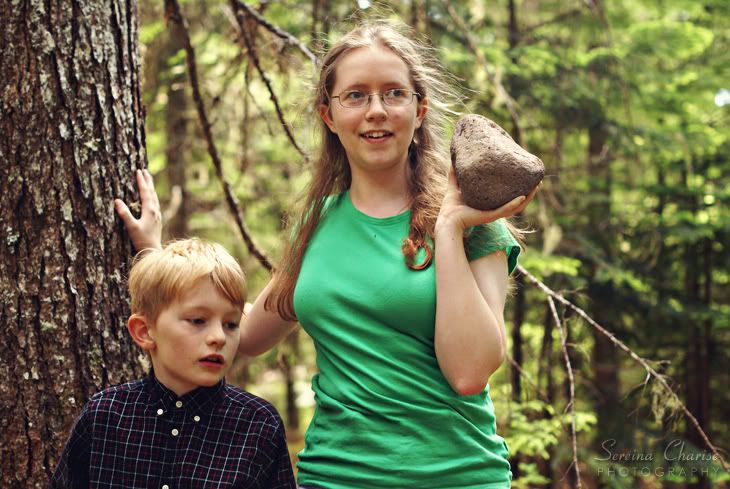 Behind our campsite was this rocky area, which was perfect for climbing around on.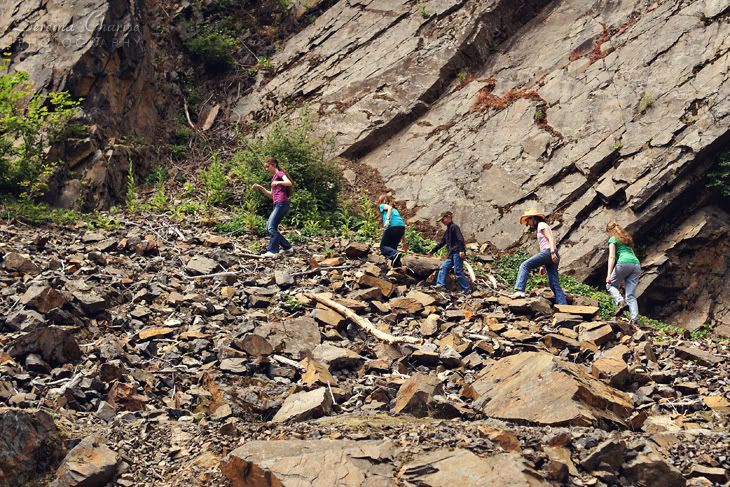 Some of the kids were playing Mafia and where coming up with a word to use instead of "Dead Body". I suggested "Kentucky Fried Chicken", which we decided to yell at every car that passed by our campsite. See?

Getting our first campfire of the trip started.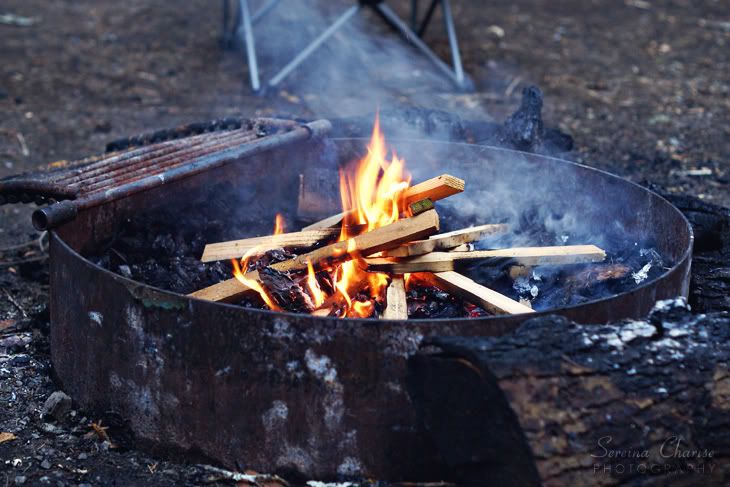 Saturday morning the weather was perfect, not a cloud in the sky. So we decided to head out early and do some sight seeing. We stopped at one of the viewpoints on the way up to Reflection Lake then to Paradise.

At the viewpoint, we decided to take a group picture with the tripod.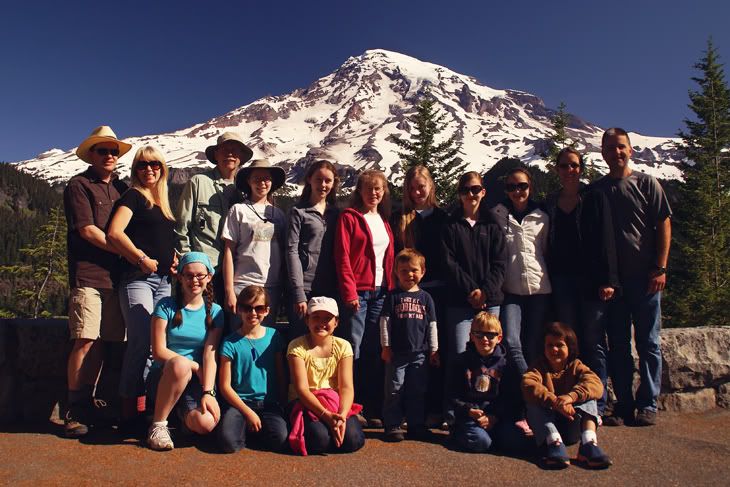 At Reflection Lake, we had to walk around on the snow a bit before we found somewhere with a reflection of Rainier.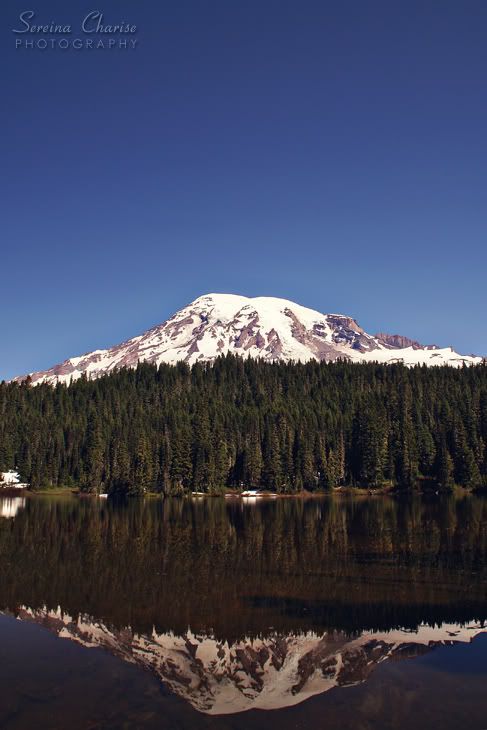 On our way back to the campsite, we spotted and dear.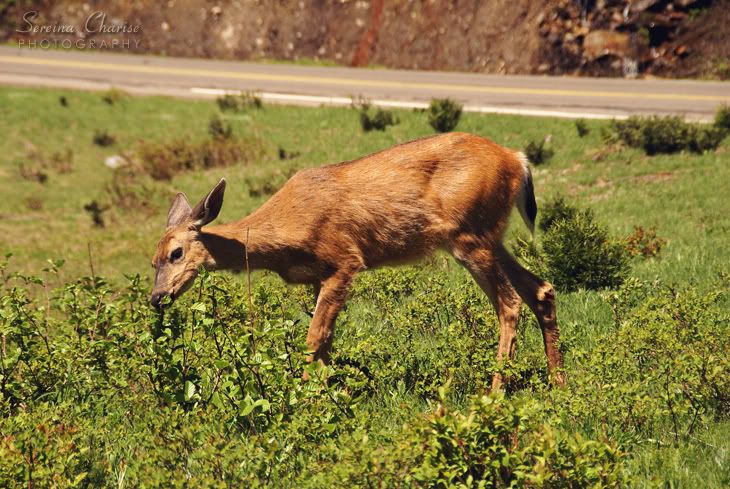 We passed over a bridge while going back as well and I shot this one out the car window.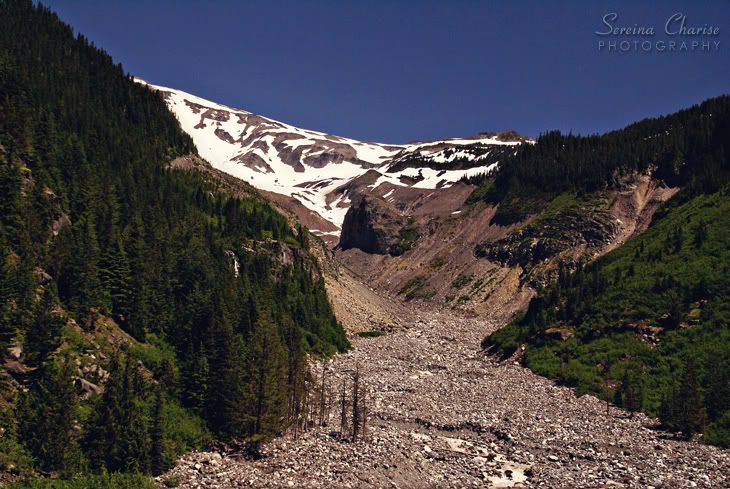 Later in the afternoon, we all hiked 1.5 miles down to Longmire.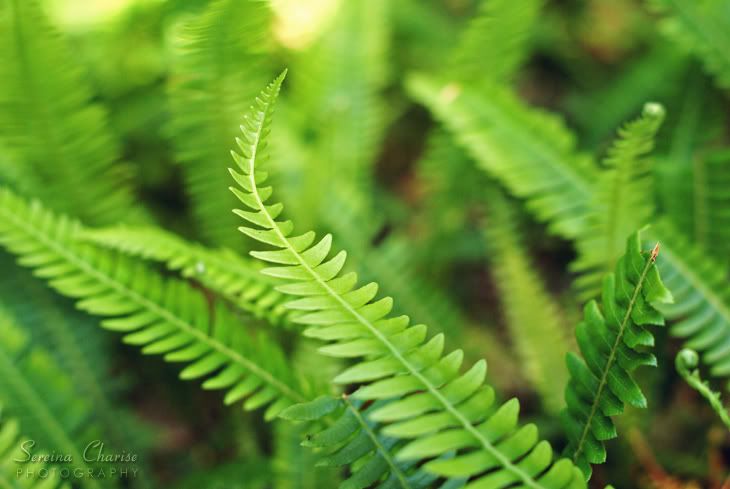 Once we arrived in Longmire, we saw that the mountain had these really neat clouds around it.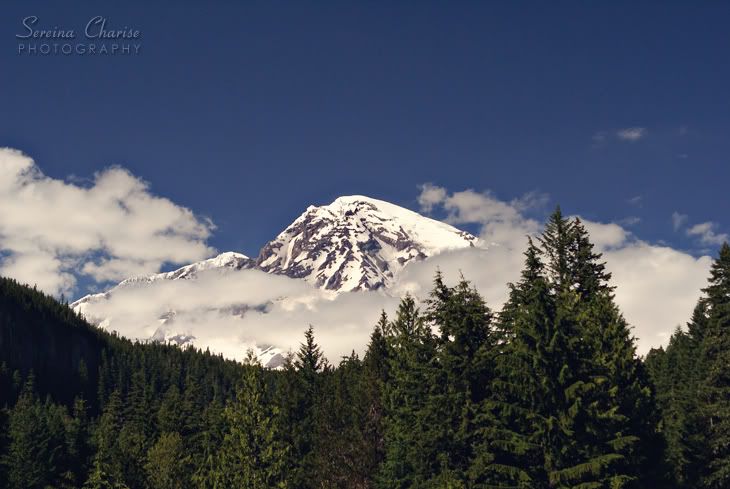 We all got an ice cream or a popsicle at the gift shop while we were there. Here we have the awesome Lilly.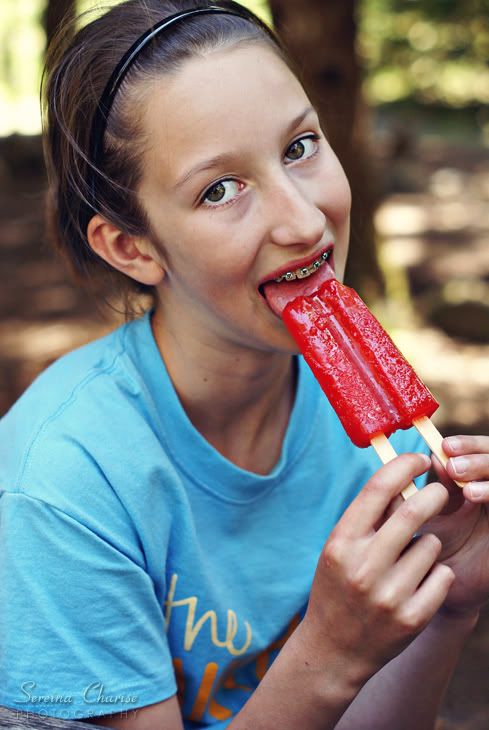 And her sister, Mary.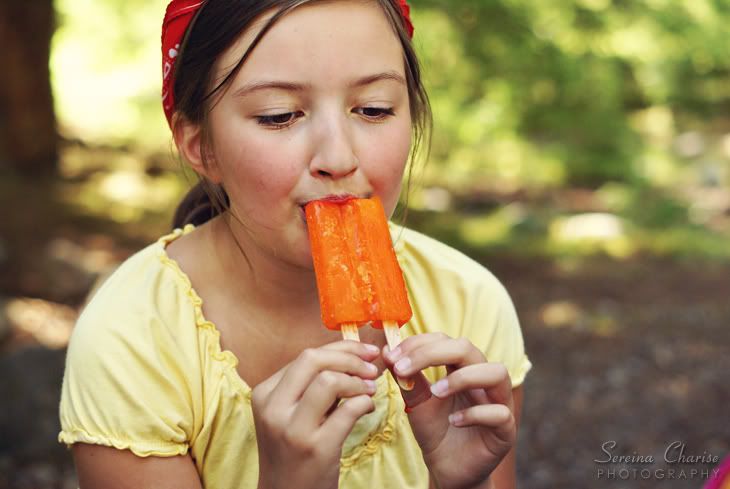 The rest of our trip was spend relaxing and playing games back at the campsite.