Colored eggs, that is. It's been many, many years since we dyed eggs at our house. We're pretty sure that Daniel and never done it before, so we spent Saturday morning coloring eggs.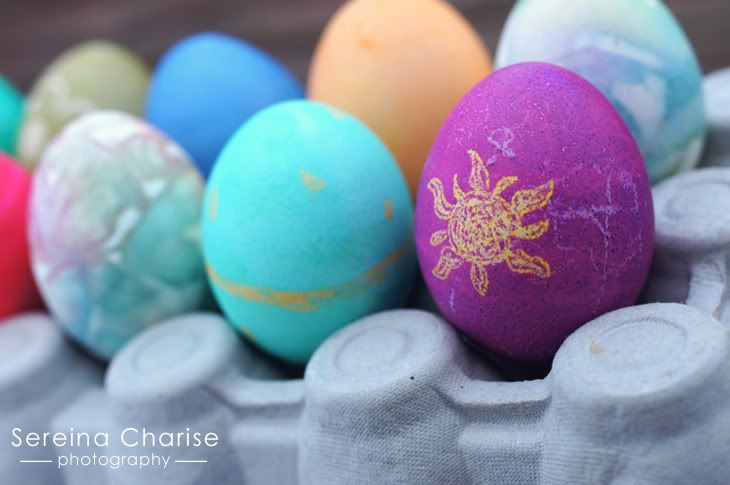 We started out with some solid colored eggs. One of the kits we got was for tie-dye eggs, which we did next. They turned out really neat!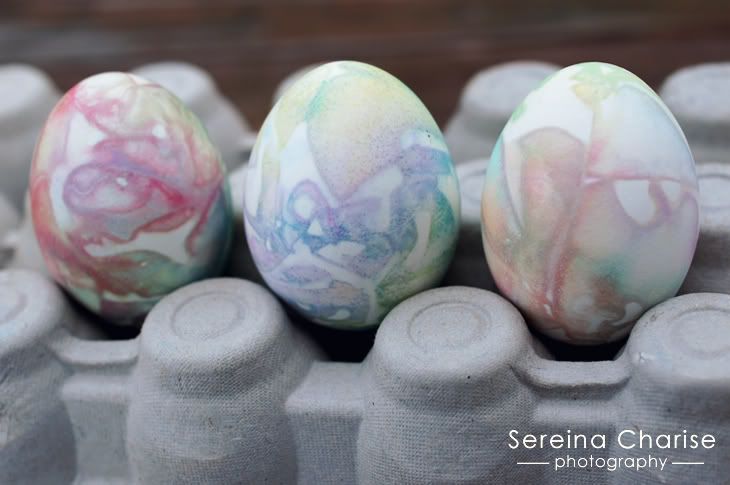 I went a grabbed a box of crayons and we all started drawing on them. Yep, mine is a Disney Cruise ship.